We are a community of people that desire to pursue Jesus and be empowered by His grace, love, mercy, and plan for our lives. It isn't enough to just live this life for ourselves, but we are also intentional about taking the life He's given us and passing that along to those around us. We do this though worshiping together inside and outside the church building, connecting with each other and our community, and going beyond the walls of the church to serve our neighbors, community and our world.
Click the RightNow Media Graphic to sign up and have access to an incredible library of Christian Kids Videos, Bible Studies, and so much more. This has so many great resources for you and your family. There apps for iOS, Roku, Apple TV, Android, and FIRETV. So, create a login, download the app, and get access anywhere.
Sitka AG is a place for the entire family. There are ministries and events designed with the family in mind and we want to do our best to keep you updated with what is happening.
ONLINE ONLY or
IN-Person
@ 10:30AM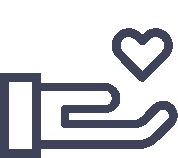 "Whoever is generous to the poor lends to the lord, and he will repay him for his deed."
Want to keep up with what's happening
SIMPLY TEXT THE WORD "CONNECT" TO
907.312.5282 AND CLICK THE LINK THAT WE SEND BACK TO YOU, FILL OUT THE INFO.
IT'S AS EASY AS THAT.